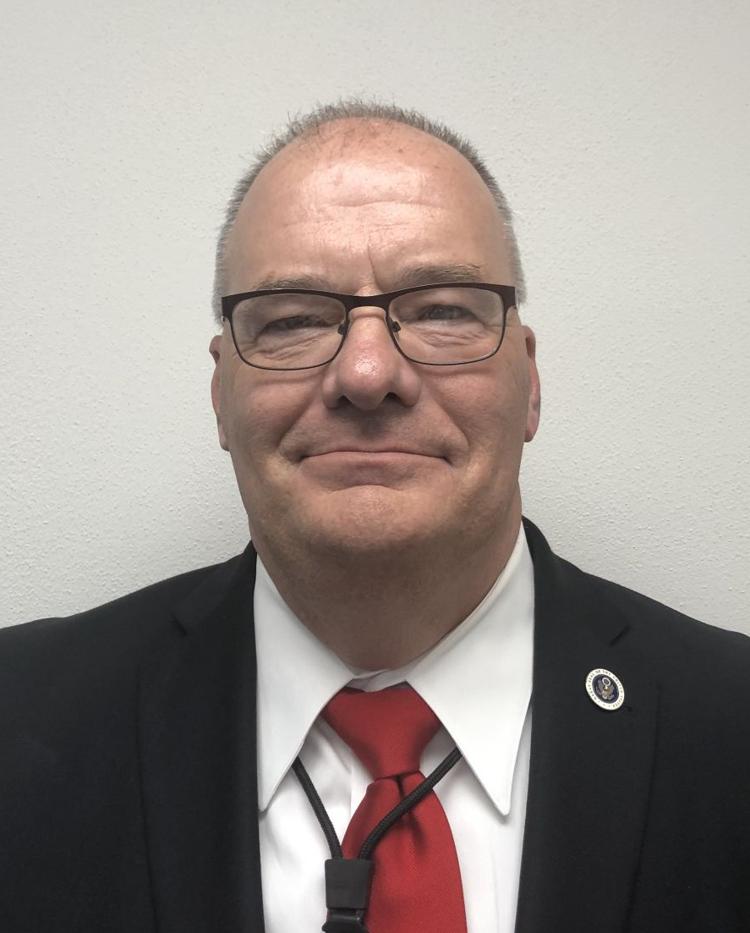 Hardin County Emergency Management Coordinator Thomas Craighton said an estimated 10,000 pieces of personal protective equipment - commonly referred to as PPE - have been delivered to nursing homes, first responders, law enforcement and the Hardin County Jail.
During his weekly update to the Hardin County Board of Supervisors, Craighton said those PPE orders are being done on seven-day notices as mandated by the State of Iowa.
"Everyone right now has their required PPE. That's the furthest we can go out, is to order what is needed in seven days," Craighton said.
The Hardin County EOC director also touched on the possibility of a statewide lockdown to further help mitigate the spread of the novel coronavirus (COVID-19). While other states have implemented shelter-in-place orders, Iowa Gov. Kim Reynolds has not.
"I am getting lots of questions regarding the governor needing to do a mandatory shutdown," Craighton said. "There really is not a feel for that across the board. We need to remind people of the big picture. Everyone takes responsibility and it doesn't matter if the governor says it or the president says it. It still comes down to the individual taking responsibility of their own world."
Craighton said each person needs to take into account how many others they come into contact with on a daily basis, and make sure those interactions are limited.
In response to that, Eldora resident Donna Juber said people should be reminded to remain six feet apart at all times to practice effective social distancing. She said visual proof would provide good examples for the rest of the public.
In other business
Also at Wednesday's meeting the supervisors approved an infectious disease action plan that went into effect immediately on Wednesday.
The plan will give county employees guidance, and stresses that many county employees will follow the guidelines put in place by the Centers for Disease Control (CDC), the Iowa Department of Public Health (IDPH) and the County Department of Public Health.
Some essential county service employees such as emergency personnel in as the Sheriff's Department and County Jail/ICE Detention Facility, county healthcare personnel, solid waste personnel, road maintenance personnel in the Engineer's Department, and department office staff will still go to work. The plan also states that some of those employees may be allowed to work from home with approval from their department heads.
The language in the plan reads: "For any full-time employee that is normally scheduled to work forty (40) hours per week, if they work less than forty (40) hours per week, the employee shall be compensated for all hours worked at full pay and any hours not worked up to forty (40) hours at two-thirds their regular rate of pay. This leave will not be considered FFCRA leave unless it otherwise falls under the criteria for that leave."
Regarding part-time employees, the plan states: "For any part-time employees, their regular hours will be calculated based on the average number of hours they have worked over the past six (6) months. While this policy is in place, part-time employees will be compensated for all hours they work in each week and for those regular hours for which they do not work, they will be compensated at two-thirds their rate of pay as defined in the FFCRA. This leave will not be considered FFCRA leave unless it otherwise falls under the criteria for that leave."
Other items of note in the plan include illness reporting and what is defined as essential and non-essential travel for county employees.
Non-essential travel includes traveling to any location - outside of a 50-mile radius - to conduct county business, or attending a gathering of more than 10 individuals.
The plan defines essential travel as activity that does not meet the definition of non-essential travel. Hardin County officials will authorize essential travel on a case-by-case basis.
Hardin County Attorney Darrell Meyer said the infectious disease plan could be modified in the days and weeks ahead as the situation around the COVID-19 pandemic changes.