EDITOR'S NOTE: This story was updated at 2:10 p.m. on Friday, June 5, after a 23rd Hardin County case was announced by public health officials. It was the third case announced Friday.
Public health officials announced Friday that three additional COVID-19 cases have been confirmed in Hardin County, bringing the local total to 23.
This week alone, since Sunday, Greenbelt Home Care/Hardin County Public Health has announced seven new cases. Officials have declined to say whether any of the cases that were announced by public health are the same cases that have been diagnosed at Scenic Living Communities in Iowa Falls.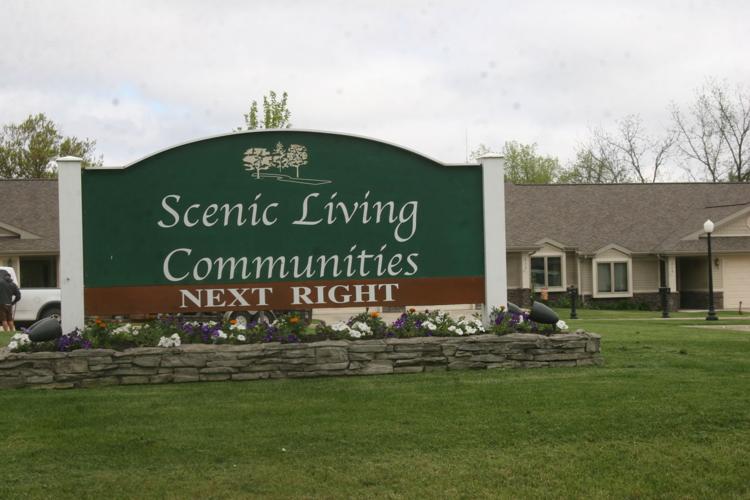 On Monday, Scenic Living Communities Executive Director Lora Juhl reported that one person there had tested positive for COVID-19. On Wednesday, she reported another three people had tested positive, and on Friday she reported another two cases. The first four cases were identified as two staff members and two residents of Ashbrook Assisted Living. The two cases announced Friday are both employees. Scenic Living Communities campus offers a continuum of care, from long term care and rehabilitation at Scenic Manor, to assisted living at Ashbrook, and independent living at Cedar Ridge.
As of 2 p.m. on Friday, the state's coronavirus website was reporting 40 current outbreaks at long term care facilities across the state, but none are reported in Hardin County. A long term care outbreak is defined as three or more cases among residents at a single facility. However, the state does not classify assisted living facilities to be long term care facilities.
One of the new Hardin County cases announced Friday was in a person age 41-60, and two are in people age 61-80. Of the 23 confirmed COVID-19 cases in Hardin County, the breakdown of ages of the patients is:
Age 18-40: 11
Age 41 to 60: 6
Age 61 to 80: 5
Over age 80: 1
The state's coronavirus website, which tracks COVID-19 cases, was reporting Friday that Hardin County has 24 cases, but Greenbelt Home Care Public Health Coordinator Rocky Reents said according to county data, that's incorrect, and the total should be 23. She said Greenbelt is working with state officials to determine the reason for the discrepancy.
As of Friday morning, the state is reporting a total of 21,096 COVID-19 cases. Of those, 12,490 are reported to have recovered. In Hardin County, 11 COVID-19 patients are reported to have recovered. There have been 591 COVID-19 deaths in Iowa, but none are reported in Hardin County.
Testing in Hardin County has increased this week, possibly because of increased testing at Scenic Living Communities. Juhl reported Wednesday that the organization had expanded its testing group to include additional staff as well as all Ashbrook Assisted Living residents.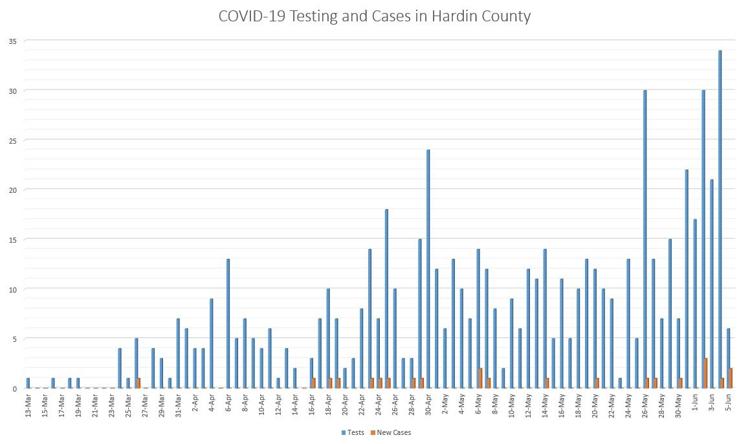 The state is reporting that 664 Hardin County residents have been tested for COVID-19, which is 1 of 25 residents, or about 3.9 percent of the county's 16,868 residents. Of those tested, 3.5 percent have been positive for the illness. Statewide, the percent of those tested who've been positive was 11.7 percent.