Many teachers believe the value of social interaction with their students often outweighs the content they're teaching.
Now, even as schools have moved to online learning amid coronavirus pandemic closures, the goal for teachers has remained the same.
How does the staff remain connected with their students? Teachers in the Iowa Falls and Alden school districts have found the answer to that question in a variety of ways.
Iowa Falls-Alden High School Principal Kyle Hutchinson said virtual learning is similar to the school's annual J-Term, in which staff teach school subject material and life skills as well.
In April the districts launched a website that outlines course offerings for elementary students at Alden Elementary, Rock Run and Pineview; and secondary students at Riverbend Middle School and IFAHS.
"What this idea has done is this forced us to look at different ways to teach and learn," Hutchinson said of the online learning. "We will take some of the good that's happened through this and take a look at incorporating that into our regular school schedule when we get back to normal."
Kody Moses, a social studies teacher at IFAHS, said he's offered a continuation of a regular theme in his classroom: discussion of current events. Before the coronavirus pandemic, his students asked to set aside time during the day to have conversations about world issues.
Moses set up a Google classroom page where students post news they've read. The class meets on Tuesdays and Thursdays to discuss the topics.
"A few weeks ago, the kids said, 'Hopefully we don't always talk about the coronavirus, but it's funny how the conversation always comes back to that topic,'" Moses said.
Another course offering that was built by Moses and IFAHS English teacher Michael Collison invites students to rank different items to create debate and fun banter. An example was a recent tournament bracket that used Twitter to ask the public to vote for their favorite fast food restaurants.
Moses is also collaborating with IFAHS ag teacher Kaitlyn Bartling on Journey 2050, a virtual agriculture simulation that explores world food sustainability.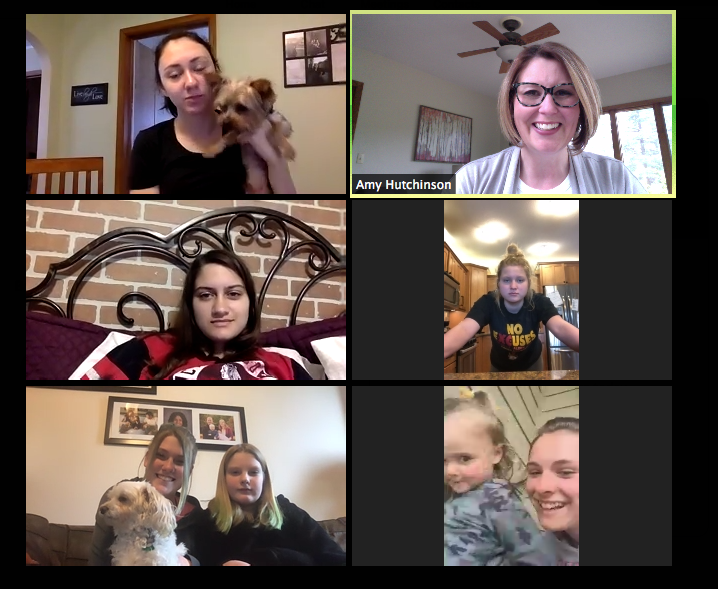 Amy Hutchinson, student success coach at IFAHS, has been leading a course called Empowerment and Advocacy. She said its goal is to help students build social and emotional skills, while empowering themselves.
"It's hard on high school kids because of the lack of social interaction they are used to," she said of pandemic closures. "We address that, as well as ways to stave off depression and focus on the positives of our current situation.
"While it wasn't intended that way, my class is all girls," Amy Hutchinson said. "Andrea DeGrote, a sexual assault advocate through Central Iowa Crisis Intervention Services, participates from time to time. Before this all hit, she would come once per week on Tuesdays and have an empowerment lunch for the girls."
Educators said there have been some concerns about participation in the optional courses. As the weather outside has improved, some students are backing off on attendance, which is not required.
IFAHS science teacher Heather Chamberlain is offering three courses, including computer science, which is the district's only required course and offers college credit.
"The required computer science class is pretty digital anyway, so there are not problems going online," Chamberlain said. "When I deliver the lessons, I can use a lot of the same strategies I normally would in the classroom.
"I would say the novel of virtual learning has worn off with some of the kids," she added, "and it's getting a bit harder to keep them engaged as we move toward the end of May."
Chamberlain is also co-teaching a class with Spanish teacher Lisa Buss about game-based learning. One of the projects involves creation of a historical interactive video game. Initially, the class had three to four students sign up. Participation almost tripled after a survey was distributed to the student body. And now, middle school and high school students are taking the course.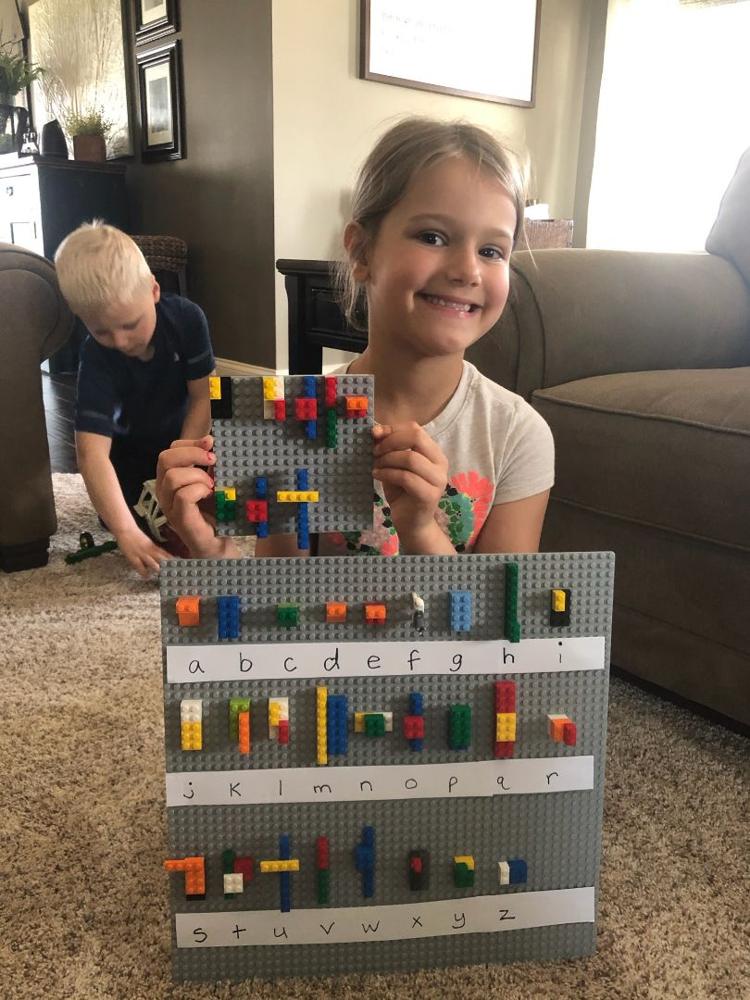 Kristin Elerding, a preschool teacher at Alden Elementary, has partnered with fellow staff members Lindsay Lancaster, Lori Uhlenhopp and Amy Klaffke to offer a Lego challenge course for all ages. The challenges are available on the virtual learning website and on a Facebook group, which is open to parents.
"Our Lego challenge is unique because we have a couple fifth-graders in our group and sixth-graders," Elerding said. "We tried to make challenges that were not specific age level. This week they created letters in their name. Lori (Uhlenhopp, Alden Elementary art teacher) had a task for them where they used paint to create with the Legos to add more elements to their projects."
While many teachers have had to get creative with their course offerings, others have stuck to the basics - at the request of their students.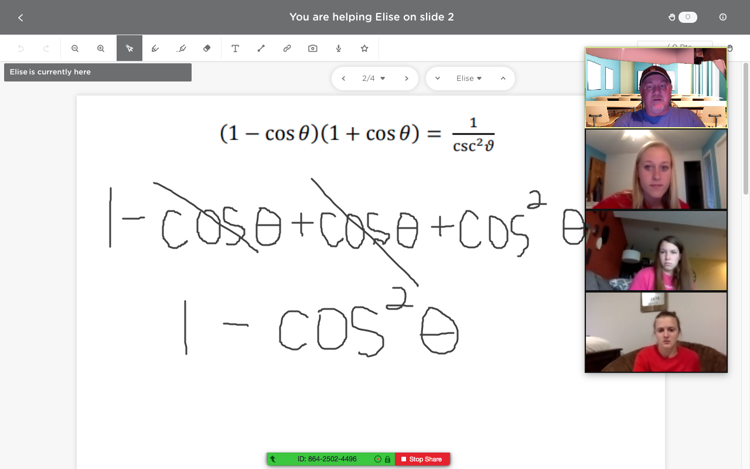 IFAHS math teacher Matthew Mulford has continued to teach some of his regular curriculum because some of his upper-level students wanted to progress in courses like calculus and trigonometry.
"A lot of them are going to college and taking ACTs, so they wanted to make sure we got to some of the standard concepts we had not gotten to yet prior to the closure of the school buildings," Mulford said.
Mulford said some of the students who are reserved in the classroom have contributed more during online discussion.
Mulford has been recording every class session and posting the videos to the class website so students can go back and learn concepts on their own.
As the current school year winds down to the end, there's no guarantee that teachers and students will be able to return to the in-person classrooms in August. But with nearly two months of online learning experience, they'll be prepared if a similar situation is needed this fall.
"If we do need to move towards online learning again this fall, I think we will all be ready to go at a moment's notice," Moses said.