The past was alive at Calkins Nature Area on Saturday. While stone was being shaped into arrowheads in one room, steel and flint were sparking fire down the hall.
Calkins Archaeology Day 2020
The activities were part of the first-ever Archaeology Day at the nature center west of Iowa Falls. Hundreds of people - attendance was estimated at 300 to 400 - traveled from points throughout Iowa to learn about Iowa's heritage first-hand.
Matt Graesch demonstrates flint knapping - the process of shaping rock into arrowheads, spear tips and knives. While the public was invited to…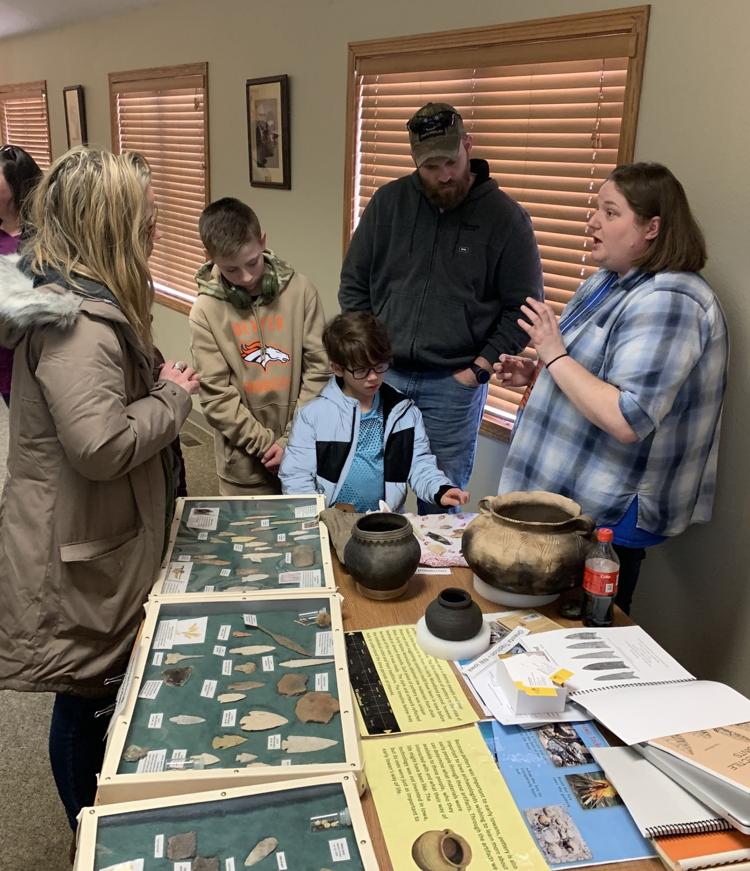 Macy Lofstedt, 11, of Ames, throws a spear using an atlatl lever. The activity was part of the first-ever Archaeology Day at Calkins Nature Ar…