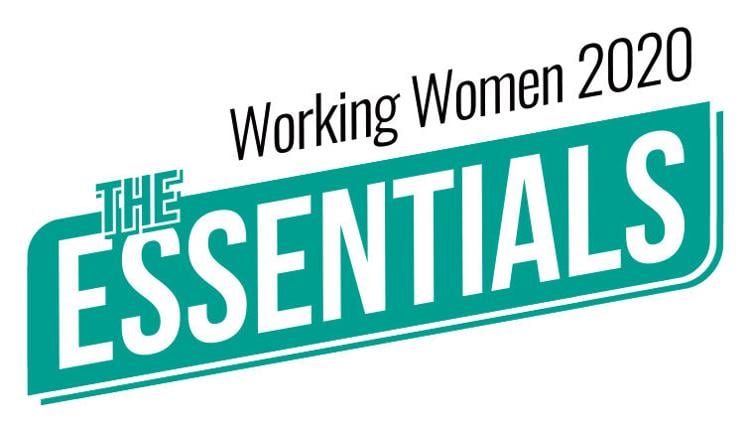 You're looking at the 2020 edition of Working Women, a special section produced by the Iowa Falls Times Citizen and Ackley World Journal. It's a labor of love that we've been producing for more than 20 years. Every fall, we spend time planning, reporting, photographing, designing and printing this section as a tribute to women in the Hardin County and Iowa River Greenbelt area.
This being 2020 – and all that the year has brought us – we wanted this section to reflect the times. So when we were considering themes, we decided to feature women who've been classified as essential workers during the coronavirus pandemic. These women kept doing their jobs, and some kept going to work, even when COVID-19 forced the closure of so many places. Businesses, churches, government offices, schools were closed, but these women found ways to work.
These pages tell the stories of women from myriad careers – dentist, nurse, pastor, server, teacher, city council member, grocery store employee – and each has had an interesting and tumultuous year.
In all honesty, we could have featured almost any woman for this section. Even women who don't work in a traditional sense faced challenges this year. It would be fair to say every person has been challenged by 2020.
The fact is it's been a difficult year. But Hardin County residents – just like Iowans, Americans and humans across the world – have shown they're tough. Whether we wanted to or not, we adapted to the challenges that popped up in our lives. We continued to raise children, do our jobs, tend to our friends and neighbors, and we just kept going.
Hopefully someday this pandemic will be behind us. We'll be able to leave the masks at home. We'll feel free to hug friends or shake a stranger's hand. We'll return to our offices and schools and restaurants and stores without hesitation. But hopefully we'll remember these days – not for how miserable they were, but for how we rose to meet the challenges.
Until then, we hope you'll enjoy these stories of 12 incredible women who live and work right here at home in our communities.